PRECISION BIKE FITTING
Business Cycles was one of the first fifty shops anywhere to own and use THE FIT KIT to help determine all of the size sensitive frame and hardware considerations involved in selecting and properly setting up a bike for an individual rider (since 1983!!! - we've got a fair amount of experience).

THE FIT KIT addresses seat mast length and angle; top tube and corresponding stem lengths; crankarm length; handlebar width and bend characteristics; pedal cleat placement; saddle offset; seatpost height and other setup recommendations. It has been the reference standard tool for bike sizing issues since its introduction.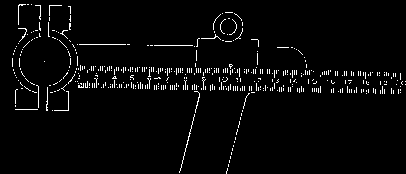 Not content to work only with "formula" derived sizing information, we also have a SIZE-CYCLE to help in providing precise sizing recommendations. Made by framebuilder Ben Serotta, the SIZE-CYCLE is a custom sizing machine (it sort of looks like an infinitely adjustable exercise bike) that allows a rider to experience the effects of changes in frame geometry and component size selections for themselves. We can set the SIZE-CYCLE up to replicate the recommendations of THE FIT KIT to empirically see how well the suggested design looks and feels and, if need be, tweak the design to provide a more precise fit. Alternatively, we can set the SIZE-CYCLE up to replicate the tube lengths and angles of any bike you may have been considering to buy, to verify (or not) how well a particular size and design will work for your individual needs. Ever wondered what a change in the seat mast angle (or top tube or stem length) would really do to your riding position? - the SIZE-CYCLE will let you see before the frame is even built.

The combination of using THE FIT KIT, SIZE-CYCLE and many years of experience setting up bikes for both accomplished amateur racers and club riders allows us to offer uncompromised precision in selecting and setting up a bike for you.