Dura-Ace track hubs are available in both large and small flange designs. Pictured above is the large flange 7600 model, the small flange 7710 series is shown below. Both large and small flange models are available in a variety of spoke drilling options as well as with rear hubs configured for either a single sprocket and lockring or duplex style for a sprocket and lockring on both sides of the hubshell. See the pricing page for the available options for each.
The following specifications are common to both 7710 and 7600 hub models:
Over locknut spacing: 100 mm front, 120 mm rear. Sprocket threading: ISO; lockring threading: 1.29" x 24 tpi (left hand).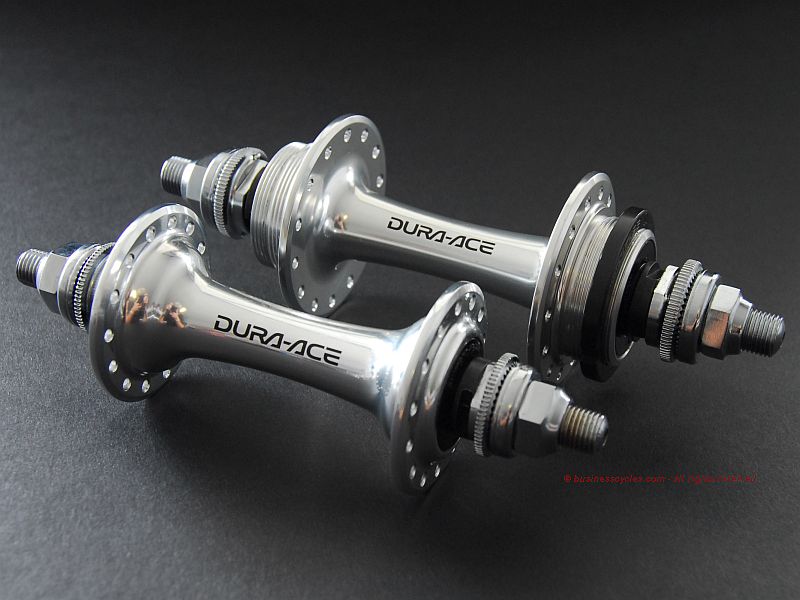 CURRENT PRICE