SPEEDPLAY - ZERO TRACK SPECIAL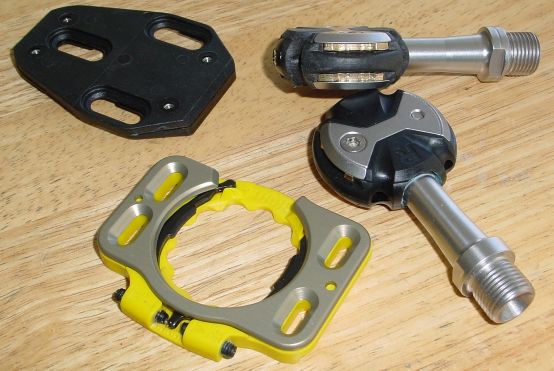 Apart from the color (the newest generation of this model has a black body), Speedplay's literature describes the Zero Track Special as"identical to the Zero Stainless, but has extra-stiff release tension for maximum security on the track. Marty Nothstein rode the Zero Track Special to four US National championships in 2001 in the match sprint, kilometer TT, Olympic sprint and keirin".
The cleat is shared in common with the standard Zero road stainless and titanium pedals - the difference in release force of the track model is in the pedal body. The cleats of the Zero system can be adjusted to allow a range of rotational freedom anywhere between 0° and 15°. Zero pedals and cleats are not compatible with Speedplay X-type pedals or cleats. Cleats come with the pedal set and spares are available separately.
Please stop in the shop or call for price information.