Explore the performance opportunities offered by modern materials, built upon a foundation rooted in the lessons and traditions of the past. Pinarello pioneers leading-edge bicycle frame fabrication: carbon fiber, magnesium and aluminum, blended with a knowledge of fit and handling that could only have been gleaned from decades of racing experience at the highest levels of the sport.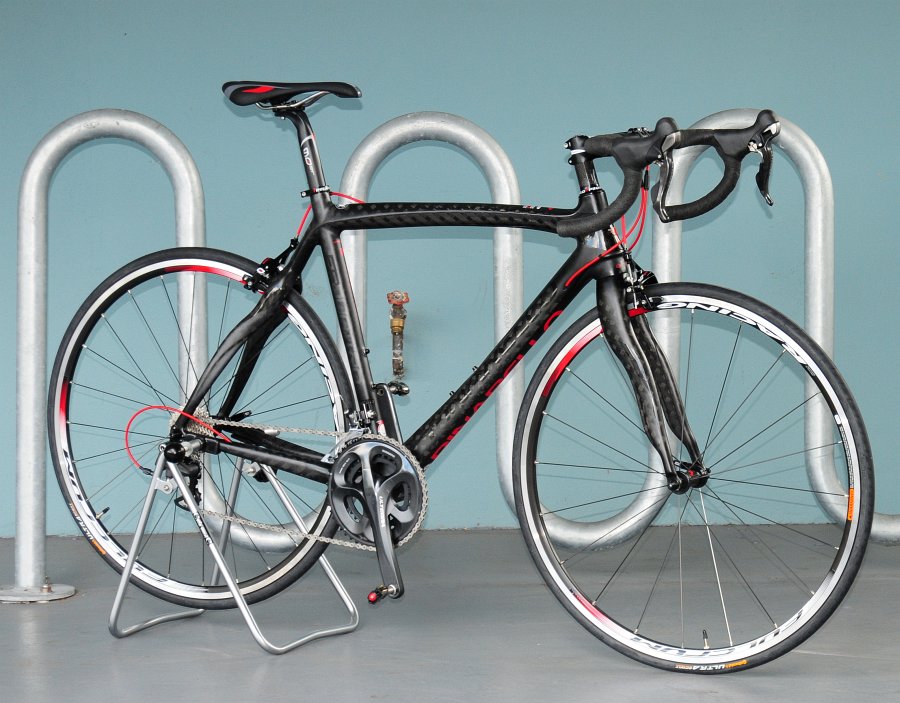 Photo above: 2012 Pinarello Quattro frame with Ultegra mechanical group; color-coordinated MOst handlebar, stem, seatpost; and saddle; Fulcrum Racing 5 wheels.
Pinarello bicycles are among the most popular bikes in the professional peloton. Giovanni Pinarello began building frames more than 60 years ago and the company he founded continues to produce some of the top frames available. During the 1990s, overall victory came to Pinarello riders in seven consecutive Tours de France and they continue to be the bike of choice for many professional teams. Regardless of the type of riding you do, there is a Pinarello to suit your style.
You will find us to be priced competitively with any authorized Pinarello dealer in the US (whether local or mail-order) for framesets or complete bicycles. In the event that a visit to the shop is not immediately convenient, you may visit the site for Pinarello's US distributor for information not currently found here.